PROYECTO GESTIÓN INTEGRADA DE RECURSOS HÍDRICOS EN CUENCAS Y ACUÍFEROS TRANSFRONTERIZOS PUYANGO- TUMBES, CATAMAYO-CHIRA Y ZARUMILLA
El proyecto GIRHT trabaja por el fortalecimiento institucional, político, jurídico y de las capacidades científico-técnicas para la Gestión Integrada de Recursos Hídricos (GIRH), con el fin de mejorar las acciones binacionales emprendidas por Ecuador y Perú en los acuíferos y cuencas transfronterizas Puyango-Tumbes, Catamayo- Chira y Zarumilla. Las aguas subterráneas y las cuencas hidrográficas del proyecto contienen una importante y variable disponibilidad de recurso hídrico, esencial para el desarrollo socio-económico y para la integridad de los ecosistemas, actualmente amenazados por el uso no adecuado del suelo, la sobreexplotación, la contaminación, la gestión poco eficiente, y el cambio climático.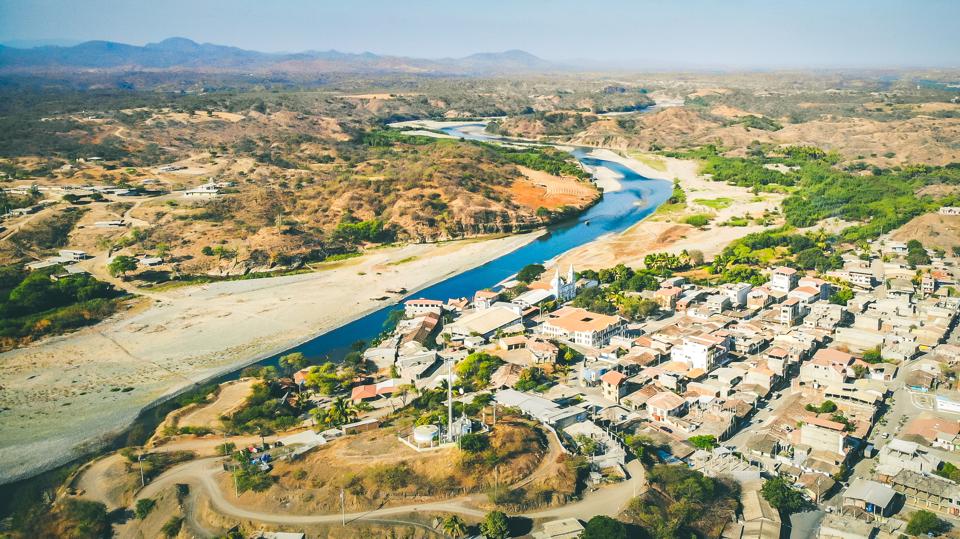 INTEGRATED WATER RESOURCES MANAGEMENT PROJECT FOR THE PUYANGO-TUMBES, CATAMAYO-CHIRA AND ZARUMILLA TRANSBOUNDARY WATERSHEDS AND AQUIFERS
The ITWRM (Integrated Transboundary Water Resources Management) project works to strengthen institutional, political, legal and scientific-technical capacities in order to improve the binational actions undertaken by Ecuador and Peru in the Puyango-Tumbes, Catamayo- Chira and Zarumilla transboundary watersheds and aquifers.
The aquifers and watersheds in the project area are an important yet highly variable water supply essential for the region´s socio-economic development and the integrity of its ecosystems. Currently these water resources are threatened by inappropriate land-use, overexploitation, pollution, inefficient management, and climate change.
---
Información adicional: